Headquarters
Fort Lauderdale, FL
Headquarters
Fort Lauderdale, FL
Implementing omnichannel and digital commerce initiatives leveraging the Salesforce Commerce Cloud – B2C/Order Management, Service Cloud, and Marketing Cloud.
West Marine is the leading integrated, omni-channel provider of aftermarket products and services to the boating, fishing, sailing, and watersports markets in the U.S. With more than 240 stores located in 38 states and Puerto Rico and an eCommerce website reaching domestic, international, and professional customers.
West Marine is recognized as a leading resource for cruisers, sailors, anglers and paddlesports enthusiasts. Throughout the years, West Marine has continued to rely on outstanding customer service, selection and quality as its anchor and that's been the secret of its success.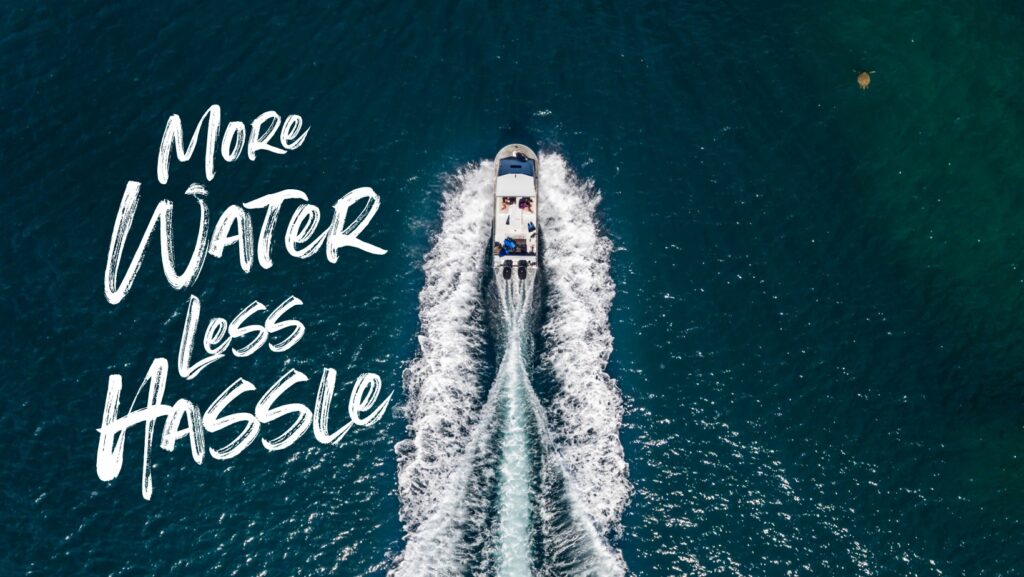 To capture the momentum of the shifting digital landscape and to continue being the nation's leading omni-channel provider, West Marine has set several goals to provide customers with a unified, seamless, and personalized shopping experience.
These goals are critical to West Marine's growth as they look to gain efficiencies in their processes and technology investments. These goals included – 
Improving the shopper experience for both purchases and returns
Offering a larger assortment of products
Giving customers more ways to buy products.
Leveraging the van Fleet of West Marine to increase the speed of delivery
West Marine turned to Perfaware for achieving these goals because of Perfaware's deep domain expertise and excellent track record of implementing omnichannel and digital commerce initiatives leveraging the Salesforce Commerce Cloud – B2C/Order Management, Service Cloud, and Marketing Cloud
Perfaware
Strategy & Execution
The Perfaware team worked in partnership with West Marine and Salesforce Product Management for Commerce Cloud and Order Management to roll out capabilities to enhance the shopper experience from discovery to delivery. These capabilities included –

→ Enhancing the Omni-Channel Inventory capability for improved Inventory Availability and Promising

→ Enhancing the order routing logic to find the most efficient location for the fastest delivery while minimizing the shipping cost.

→ Implementing re-sourcing logic for short pick, and backorder scenarios.

→ Enhancing the payment integration with AURUS for Auth, Capture, and Refund to deliver an even better shopper experience

→ Integrating with Mad Mobile POS to deliver Endless Aisle capabilities.

→ Utilizing their distinctive van fleet to increase the speed of Ship to Store order delivery

→ Handling both B2C and B2B order orchestration

We hired Perfaware LLC because of their extensive experience implementing omnichannel and retail solutions using Salesforce and IBM Sterling.
They rolled their sleeves up immediately upon hitting the ground and dug into all our processes and provided valuable recommendations.
When it appeared that features in Salesforce SFOM, B2C, or Service Cloud could be delivered more effectively within the core product, Perfaware engaged with the Salesforce product engineering team in face-to-face meetings to discuss requirements. All the while, the Perfaware team continued roll out out one release after another that, first and foremost, delivered value to our customers, and secondly, improved efficiencies of our entire West Marine consumer and operations experience.
We are extremely satisfied with the results of our partnership with Perfaware and highly recommend them to our colleagues in the retail industry.

The goal of the Shop My Store initiative was to give customers the ability to filter products by availability within their local store to drive BOPIS purchases and get customers into stores.   Improving the store level inventory latency and making it more real-time ensured customers could accurately see what's at their local store.  This, coupled with the BOPIS+ initiative, resulted in a 4% increase in BOPIS conversions.
It was absolutely critical to West Marine that shoppers know in advance that they can get their hands on those hard-to-find items, or critical parts prior to enjoying their weekend on the water.  It has been both a differentiating factor against competitors and a motivating factor for customers to complete their BOPIS purchases.
To accelerate BOPIS conversions, the WM van fleet's daily drop-offs & pick-ups are being leveraged to quickly move products placed on orders for pickup in-store so that they can now be promised in as little as 1 day, improving on the performance of BOPIS orders, especially for those items that were on a periodic replenishment schedule.
Integration with Commerce Hub streamlined the drop-ship order process and allowed WM to now track vendor inventory within the system, and provide availability information to shoppers on the site, as if the inventory was WM-owned.
Overhaul of payment integration with AURUS and other payment providers thereby reducing payment discrepancies and allowing for more robust handling of payment exceptions.
Refunds Orchestration Overhaul
Returns and associated refunds were vastly improved to make sure customers were getting their proper refund amounts back on the correct method of payment.
To know more about the implementation
Sign up with your email address to receive news and updates.
Perfaware | Copyright © 2021, All Rights Reserved